Academic All-Star: Mike Olson of Liberty Christian School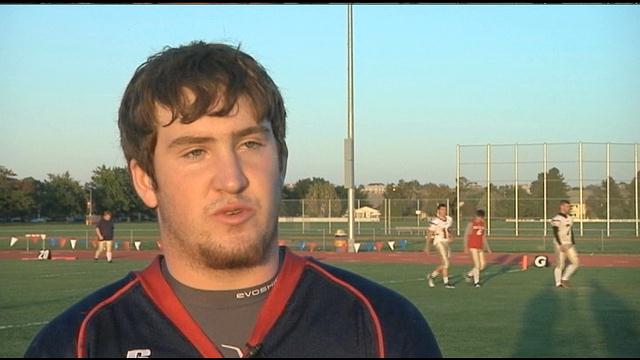 RICHLAND, Wash. -- This week's Academic All-Star looks to complete a perfect season through the playoffs. He also wants to complete a perfect GPA over the final half of his high school tenure.
Liberty Christian senior Mike Olson, Jr. has maintained a 4.0 GPA since junior year, improving from his first two years.
"It was weird because junior year was actually my hardest classes, but I think maybe the hardest classes help me kind of step up and work harder," Olson, Jr. admitted.
"He's always worked hard. There's never any doubt in my mind that he would do a good job," added Mike Olson, Sr, head football coach and proud father.
The student body vice president also just made the Southeast 1B all-conference team. A big part of his success at quarterback comes from having Dad as the coach.
"I like it because I get to watch game film a little early and stuff, and go over stuff with him one-on-one more than I would maybe if it was a different coach. So I enjoy it," Olson, Jr. said.
"He's always been one of those kids that believed what Dad told him, and did his best to follow through on that. It's been a real joy, and it's going to be hard next year when I'm not coaching him anymore," Olson, Sr. added.
Olson, Jr. said he wants to attend WSU Tri-Cities for civil engineering, And maybe one day design his own house.
To see other Academic All-Stars or nominate a local senior, click
here
.