Academic All-Star: Brittany Cotsford of Columbia High School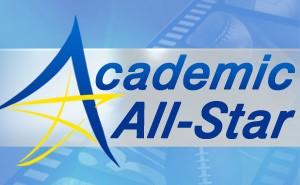 BURBANK, Wash. -- Columbia High School senior Brittany Cotsford ranks number one in her class. She owns a 3.98 GPA. Cotsford talks about her drive to succeed.
"I think a lot of it is it's a really small school, and we all grew up together. So we all know each other, so just being competitive with them. They're kind of like your brothers and sisters," Cotsford said.
"She's got this drive to be the best she can be at everything she does, whether it's athletics, whether in the classroom, whether it's community service. I was her teacher in 8th grade. Even then, she was always dedicated at getting her stuff done no matter what it was," added John Muchlinski, Columbia head girls' basketball coach.
Cotsford hopes to study biology at a coastal school, maybe Harvard University to the east or the University of Washington to the west.
"I like the coast because I like the ocean. I like the smell of it. I've always liked starfish. When I was a little kid, I liked running on the beach and finding starfish. I don't like seaweed though. It tickles my feet," Cotsford said.
Cotsford's many honors include the AAU women of technology award and the Masonic award for outstanding female student. Her leadership also shows on the court.
"She does bring that level of maturity because she's been through that hard work. She knows what it takes to get straight 'A's' in school. She knows what it take to perform at a top level," Muchlinski said.
To see other Academic All-Stars or nominate a high school senior, click here.