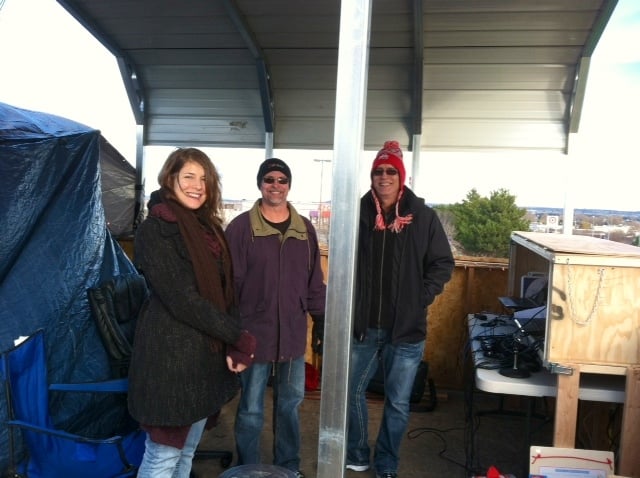 KENNEWICK, Wash. - The third annual "Classic Rock Mornings" toy drive started this morning in Kennewick. Disk jockeys from Eagle 106.5 FM are asking for toy donations this Christmas.
D-J Jaxon will be living in a tent high on a platform for twelve days and nights in the Ranch and Home parking lot right off of Columbia Center Boulevard in Kennewick.
He'll be accepting toy donations and cash for children needing a toy this holiday season.
"Unwrapped new toys, it can be anything as small as a nerf basketball to a bike. Also gift cards, cash, because we will take your cash and we'll go shopping. But bring a toy it will make you feel good and it will make a child smile this Christmas,"said Jaxon, Eagle 106.5 FM.
The radio station will distribute the toys to local children across the Columbia Basin.