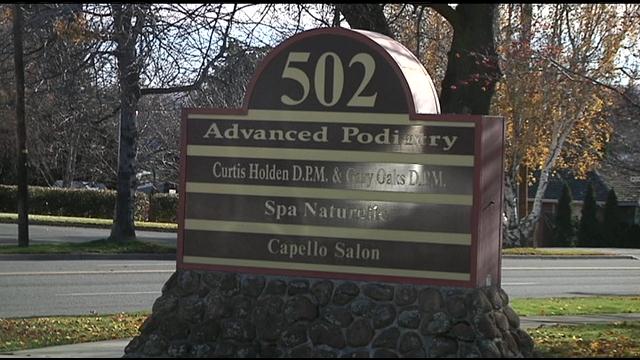 YAKIMA, Wash.-- The trial for a local doctor accused of stealing thousands of dollars in Medicare and Medicaid began in federal court Wednesday.
Dr. Curtis Holden is the founding physician of Advanced Podiatry, a foot treatment and surgical practice on 40th Avenue in Yakima.
The U.S. Attorney's Office indicted Holden last year. According to court documents, he's facing 56 counts of health care fraud.
Prosecutors accuse Holden of falsifying medical records to collect more money from public Medicare and Medicaid programs, as well as from a private insurer, HMA.

The indictment claims Holden had been doing this since 2004 to the tune of $765,000. Most of that money coming from Medicare.
Holden's trial began this week in the federal courthouse in Yakima.
The U.S. Attorney's Office said they're not able to comment until the trial is finished. We also tried to contact Dr. Holden's attorney but he did not respond.
The trial is expected to last two weeks.