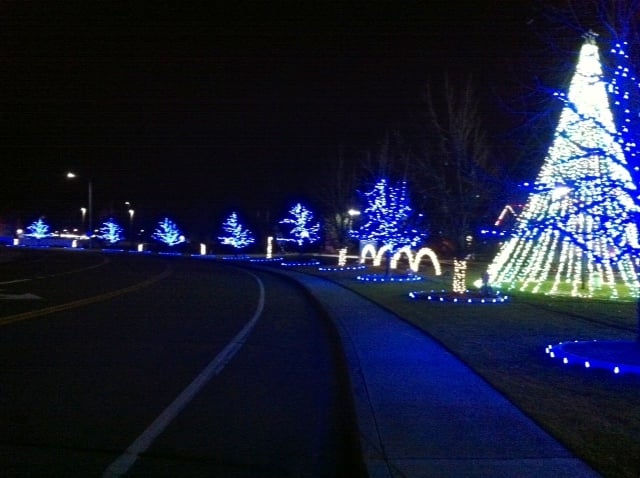 KENNEWICK, Wash. - If you want to get into the holiday spirit early this December the 10th annual Senske Holiday Light Show starts tonight in Kennewick.
Managers say workers took around four to five weeks and about one thousand work hours to set up about a quarter million lights.
You can tune your car radio to 100.1 to watch the light follow the beat of select holiday songs.
"It's just all choreographed to music through a computer system. There's 46 controller boxes out there with 16 channels per box. So you got a number of channels that are choreographed to music through the lighting,"said Senske Division Manager Tony Fisher.
The Holiday Light Show goes from seven to ten tonight. The next three shows are Saturday December 8th from five to ten. Friday December 14th from seven to ten and Saturday December 15th five to ten.
Senske is asking you to bring food donations for Second Harvest or you can text "hunger" to 52000 to instantly donate 10-dollars.