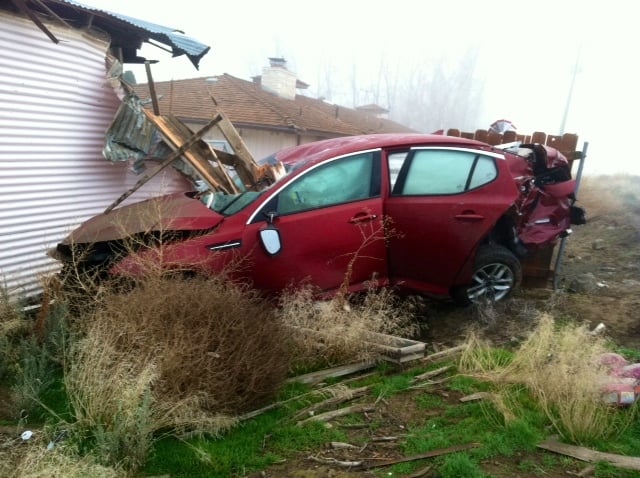 KENNEWICK, Wash. - Kennewick Police were back on the scene this morning investigating after a car hit a building Sunday afternoon.
Officers said a man accused of driving under the influence crashed into a house and shop that's used by Moore Electric at 3514 South Sherman in Kennewick.
Police say when they arrived they found 28-year-old Adam Sommer in the passenger seat but the driver was gone.
Police followed a blood trail and later found 39-year-old Christopher Reidt at his home after calling police saying his car was stolen.
The owner said he can not believe the damage done to his business.
"Just disgusted and it's just an inconvenience and I don't know whether it will ever get like it was. They torn the fence out, torn the barn, shop half way down and...it's not good," said Moore Electric Inc. Owner J. F. Moore.
The owner said he was less than 20 feet away from the crash. Officers said there were no serious injuries.