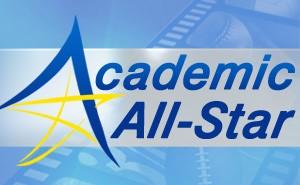 RICHLAND, Wash. -- Richland High School senior Britney Pringle excels near the top of her class. The hoopster has a 3.97 GPA.
"Well I've always been pushed to do my best by my parents and family, and personally I like doing very well. It's kind of a habit I have," Pringle said.
"She's smart. She works super hard. She's one of the hardest working kids I;ve had the last couple of years out of a great group of kids all together that work hard. She's a great leader," head girls' basketball coach Cindy McCoy added.
Also Pringle is involved in NHS and Leadership while taking two AP classes.
"It's difficult, but school comes first, and sometimes it gets a little stressful, but I find time to do both," Pringle said.
For college, Pringle wants to study project management and business administration. She is looking at schools such as San Diego State University and the University of Washington.
"Very mature for her age and really as I said, strives for excellence. That's going to serve her for a long time," McCoy said.
To see other academic all-stars or nominate a local senior, click
here
.