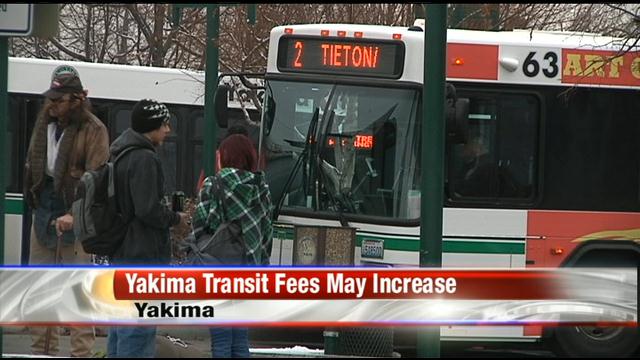 Yakima, WASH.--The price of getting from "Point A" to "Point B" could go up in Yakima.
A public hearing is scheduled early next month to talk about a new five year plan for the Yakima transit.
The city transit said if operations stay the same, Yakima will rack up deficits of up to a millions dollars over the next few years.
Under the proposed plan, bus fares will increase slightly with the biggest hike being 25 cents. Also, extended service hours may end, meaning busses would run from 7 a.m. to 7 p.m. instead of 6 a.m. to 8 p.m.
"We're all paying for it so we just need to rethink it and look at it and set a plan in action that would keep us fiscally sound," said Yakima Council Member Kathy Coffey.
The city said the proposal would save $800,000 a year and generate $200,000 with the higher fares.
The city said the money would be used for capital improvements, specifically to busses.