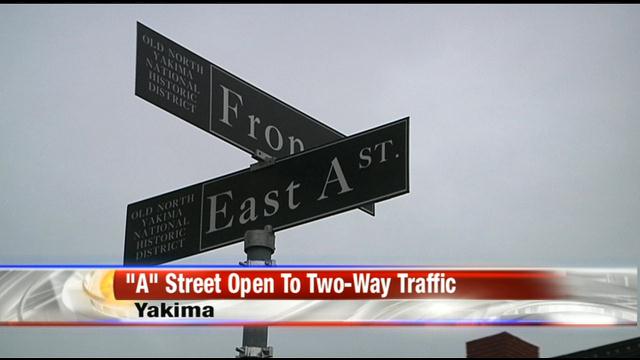 Yakima, WASH.--The section of "A" Street between North First Street and North Front Street in Yakima is now open to two-way traffic.
After being a one-way for several years, the city decided to restructure in order to get ready for some upcoming road work.
For example, the construction of the Martin Luther King Jr. Boulevard Underpass is going to cause some traffic disturbances, and the city wants to make sure that doesn't affect access to businesses on North Front Street.
Construction on the underpass is expected to begin late next month.