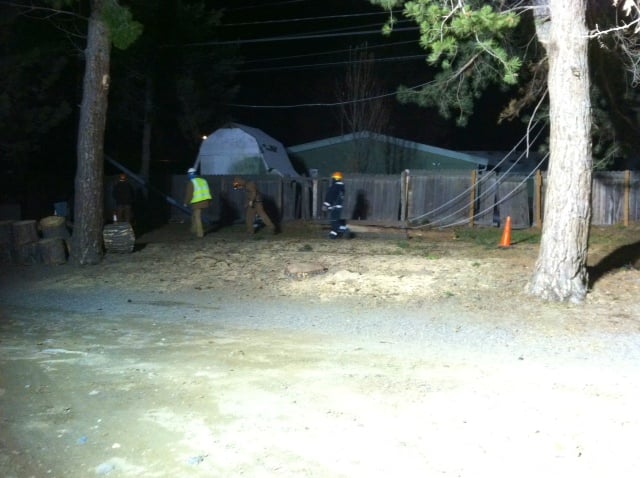 RICHLAND, Wash. - Several hundred families in Richland remain without power this morning.
Crews with Boyd's Tree Service have been working for nearly 24 hours now trying to clean up the mess left behind from the wind storm Monday.
The City of Richland says hundreds of people lost power during the storm, power has been restored to most areas, except for one pocket of Richland between Boise Street and Duportail Street.
Crews say they are working to get the power back on by sometime Tuesday night, but if they run into problems people there could go another night with out power.
Workers with the city say their biggest concern is safety.
"Well right now we're trying to make the scene safe as we can. There's a lot of strain on these wires as the present time. So we are trying to make it as safe as we can and let the wires down easy so we can actually get to it,"said City of Richland Foreman Brett Buckner.