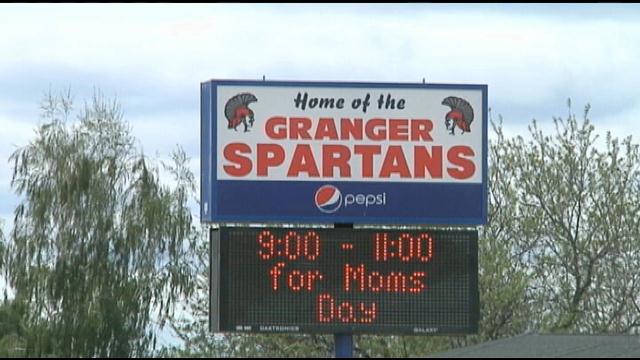 Granger, WASH.--The Granger School District said keeping students safe is their number one priority, and that's why they're taking extra precautions.
NBC Right Now made some phone calls to the Granger School District after getting some calls from concerned viewers that the schools were on lockdown.
Granger Superintendent, Margarita Lopez, said they're not on lockdown, but they are locking all doors. It's something they haven't done before and are now initiating after recent events.
Lopez said the main door will lock as soon as the first bell goes off. Then people will have to be buzzed into the building. School secretaries can see who's outside and let them in or keep them out.
The superintendent said this main entrance will be the only way in.
"There are a couple doors that have been open in the past just because of student traffic, but now we'll make sure they are locked too," Lopez said.
Granger High School always has an officer on duty, but this week they have an extra officer patrolling the other two buildings and the preschool.
Lopez said the city and the school district will have some serious discussions during the Christmas break about what permanent safety measures they'll add.