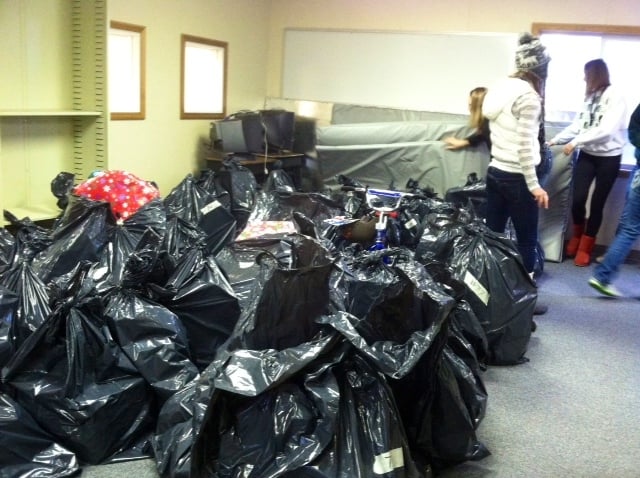 RICHLAND, Wash. - A leadership class at Richland High School is working to make the holidays a little brighter for some Richland students.
The class adopted more than 100 students and provided gifts from a wish list to students at Marcus Whitman, Lewis and Clark, Sacajewea and Carmichael. The group dropped off the gifts at each school today and then parents will come and pick them up.
"Parents come at a time when it's convenient for them to pick up the gifts for their children and then they take them home,"said Marcus Whitman Elementary Counselor Jack Williams.
"Because your parents are like your heroes and the kids need to know that. It's hard for parents who don't have the opportunity to give kids those gifts because we are doing it for them it's really inspiring,"said Student Leader Brandie Kulmus.
This is the second year Richland High School leadership students have participated in this program.