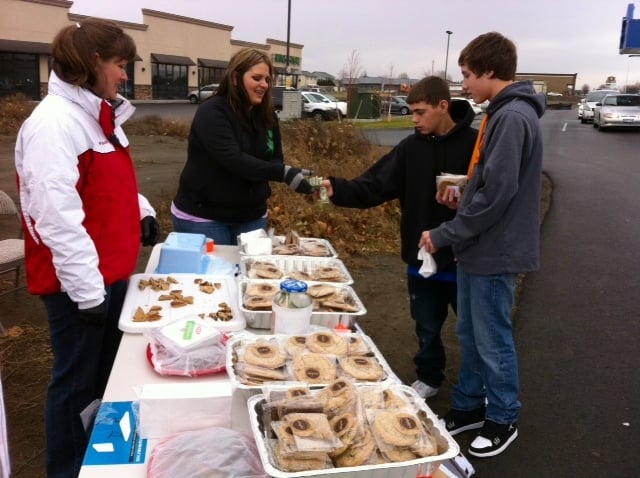 KENNEWICK, Wash. - A national fundraising effort for pediatric cancer has inspired a local mom to start her own gourmet cookie drive in Pasco.
Organizers set up this morning at the Dutch Bros parking lot off of Road 68 selling gourmet cookies. All donations will help pay for more research in the fight against pediatric cancer.
Organizers say this is one way they can give back and help find a solution.
"When you hear of children suffering from cancer you know it kind of tugs at your heart and you want to help,"said, Organizer Michelle Ferebauer.
"And know that their child may have a chance to be cured of cancer just from money that we're donating..this could actually...our money today could be going towards the next cure or the next more comfortable treatment for a child,"said Organizer Melissa Morris.
Morris says they sold more than 300 cookies and raised more than one-thousand dollars.
They're also thinking about doing another fundraiser sometime next year.