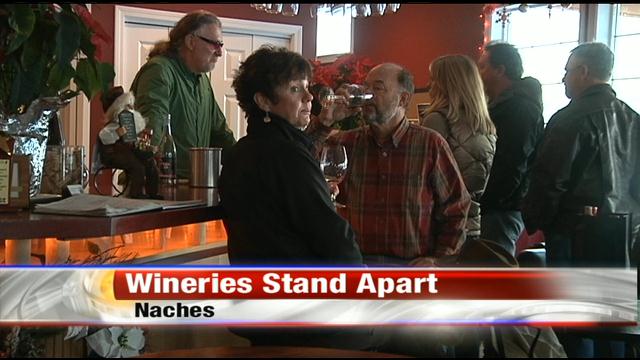 Naches, WASH.--The Yakima Valley is home to more than 50 wineries, but they are all very different and unique. The owners said they work hard to make sure of that.
Phil Cline, the owner of Naches Heights Vineyards, said he wants to give visitors an experience unlike any other they've had in the valley.
He tries to do that by growing his grapes in a very economically friendly way.The vineyard's grapes are grown using organic or biodynamic processes and follow the guidelines of programs like Salmon Safe.
"We're showing our love for the land," said Cline. "We want to make the grapes as healthy as possible, and we believe that farming the way we do enables them to have a better immune system."
Cline recently opened up a tasting room in Naches.
He said he's constantly adding new things that he believes visitors will enjoy. For example, "glamping" sites will be available in August, and people can enjoy a night under the stars while staying in the vineyard.