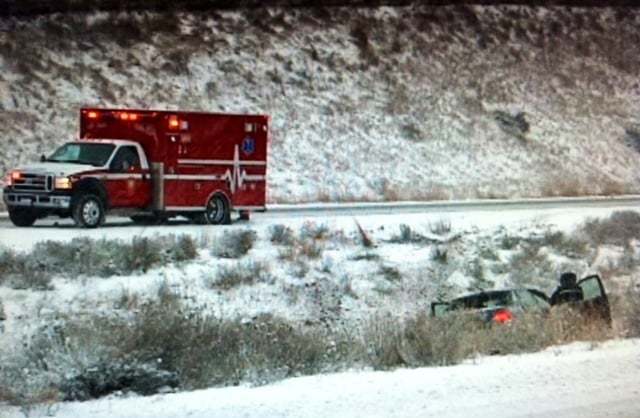 KENNEWICK, Wash - It has been white Christmas around the region thanks to today's snowfall. But it also made for some dicey driving conditions.
Washington State Patrol responded to several accidents along Interstate-82 this afternoon south of Kennewick.
In one accident near mile marker 117 a Jeep Liberty slid off the road and into an embankment. However, no one sustained any injuries.
Just minutes later and less than a mile away another car veered off the road to avoid a semi-truck and slid into the embankment.
A pregnant woman was riding in this car but she was not injured.