Walla Walla Sweets Sign Anteaters for 2013 Season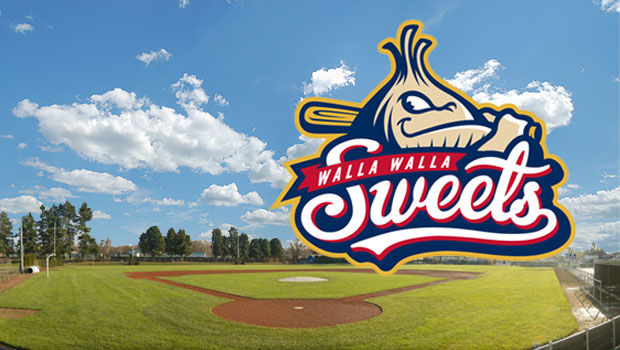 From Walla Walla Sweets
WALLA WALLA, Wash. – Two University of California at Irvine players have signed with the Walla Walla Sweets for the 2013 season of West Coast League baseball. Kris Paulino, a member of the 2012 Sweets, will return for his second season in Walla Walla. Paulino will be joined by freshman teammate, Josh Bornstein.
Kris Paulino, a fan favorite from 2012, will return as an infielder and outfielder for the Sweets. The 5-foot 10-inch, 185-pound sophomore from Ladera Ranch, Calif. appeared in 42 games for the Sweets last season. He hit .282 with six doubles, four triples, two home runs, and 19 RBI. Paulino also stole eight bases in 41 league games. A graduate of Tesoro High School, Paulino hit .419 with nine doubles, three triples, and one home run as a junior, earning All-South Coast League first-team honors.
"UC Irvine is one of those schools that never fails to send us quality guys, on and off the field. Kris really embodies what that program is all about, which makes him a great fit for us," said Sweets manager J.C. Biagi. "He was very productive at the top of the order last summer and was able to move around defensively. We're excited to see him come back and continue that growth and success."
Bornstein, a 6-foot 4-inch, 205-pound right handed pitcher, is a native of Playa Del Rey, Calif. A 2012 graduate of El Segundo High School, he was 4-4 with a 2.22 ERA and three saves, striking out 71 batters in 63 innings as a senior. Bornstein was a four-time All-Pioneer League first-team selection, and as a senior was voted to the all-area team, and in 2010 and 2012, he helped his team win league championships.
"Josh had a successful high school career and he is now part of a great program at UC Irvine," said Sweets pitching coach Mark Michaud. "It will be beneficial for him to have a full year of college baseball under his belt, and we believe he will be able to make positive contributions to the team as part of our pitching staff."
The Walla Walla Sweets will open their fourth season of WCL baseball on June 5 at 7:05 P.M. with Opening Day, presented by Northwestern Mutual. UC Irvine will open their college season at home on Friday, February 15 with game one of a three game series against Baylor University. To view a complete schedule for the 2013 Sweets season visit wallawallasweets.com.