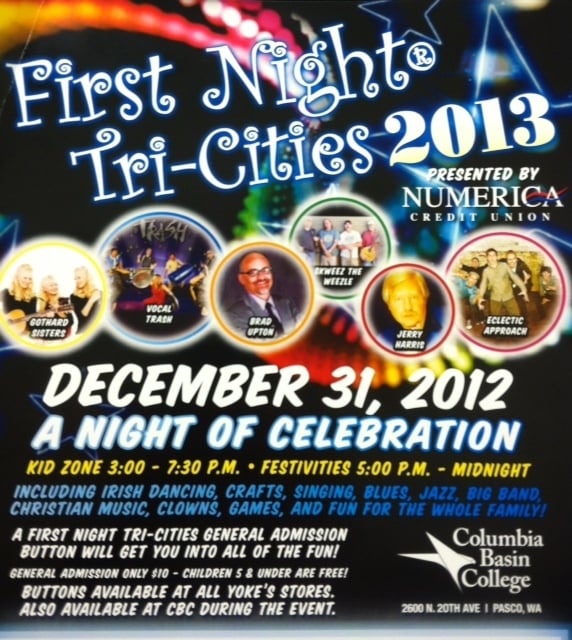 PASCO, Wash. - The 17th annual "First Night Tri-Cities" family friendly New Year's Eve party is underway at Columbia Basin College in Pasco.
Organizers say there is a total of five stages with different musical performances ranging from jazz to hip-hop. There are more than 100 volunteers are helping this year.
They also say there are events the whole family can enjoy.
"Parents can feel real comfortable bringing the family and you don't need to be locked to each other because you let the kids hang out in the teen zone while you go do whatever you're interested in doing and there will be lots of safe entertainment for them,"said First Night Organizer Debbie Hodge.
The is an alcohol free event that goes from five to midnight. Some performers at the event include "Vocal Trash," "Eclectic Approach" and a comedy show.
Tickets cost $10 for people 13 and older, $5 for kids six to 12, and children 5 and younger get in free.