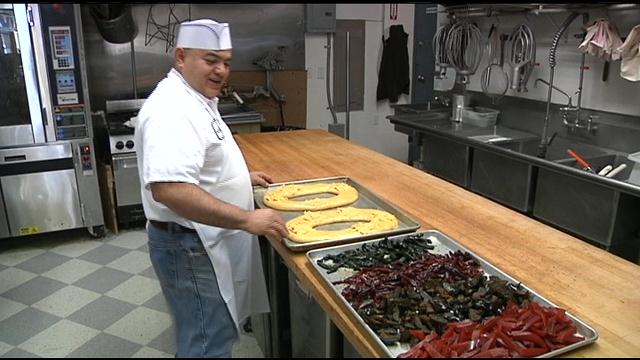 New Year's is for many the end of the holiday season, but in Mexico, and for many families in the U.S. the holiday season is not over.
The next big holiday is the day of the three wise men, or Día de los Reyes Magos. This celebration takes place on January 6th and commemorates the journey of the three wise men, or magi, as they followed the Star of Bethlehem in search of the newborn Jesus.
Hispanic families gather to drink hot chocolate and eat the rosca de reyes, an oval-shaped sweetbread. Inside is a plastic baby, meant to symbolize baby Jesus hiding from King Herod.
"It's a beautiful tradition because it brings people, families, together. You invite your neighbor, your friends to come over. We're going to cut the rosca. We're going to have a good time," said Francisco Mejia, Francisco's Bakery.
This traditional bread can be found at many Hispanic bakeries.
You can read more about El Día de los Reyes Magos in the current issue of Tu Decides the bilingual newspaper.