Academic All-Star: Timmy Koglin of Liberty Christian School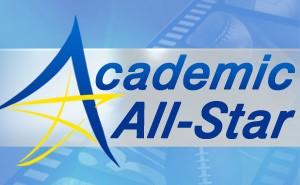 RICHLAND, Wash.--This week's Academic All-Star was a key player on the 1B state football champion Liberty Christian Patriots. He is also a standout student-athlete.
Liberty Christian senior Timmy Koglin ranks among the smartest with an ACT score of 33. His GPA is 3.86. Also Koglin is a Running Start student at Columbia Basin College.
"Timmy is probably the best student-athlete we've had come through this school in the sense of being able to organize athletics and also his academics," Liberty Christian head basketball coach Will Keck said.
Koglin added, "My faith in Jesus Christ is the number one thing that keeps me focused on the right track. Also knowing one mistake could keep me out of West Point or any other good colleges."
That is right, Koglin plans to attend West Point. The AP first-team 1B lineman could even play sprint football there, which has a 172-pound limit.
"If I go there, I probably will get a military degree. I want to end up being a JAG in the Army," Koglin said.
"I'm excited for a kid like him, who has the intelligence and just to go-get that he has. I'm excited that a kid would make that type of sacrifice for our country and put himself in that situation. There's nothing more heart-warming than that," Keck exclaimed.
To see other Academic All-Stars or nominate a local senior, click
here
.