University of Hawaii Sends Three to Walla Walla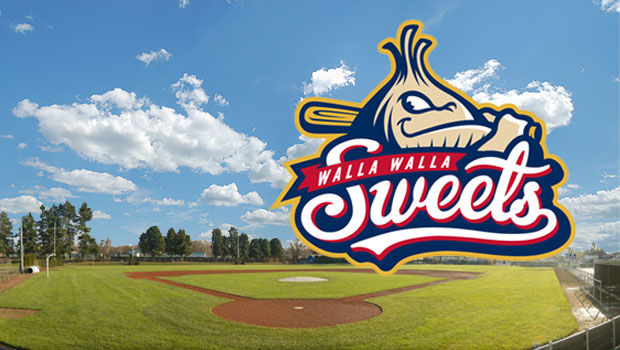 From Walla Walla Sweets
WALLA WALLA, Wash. – Three players from the University of Hawaii have signed contracts with the Walla Walla Sweets for the 2013 West Coast League season. High school seniors Chayce Kaaua and Iolana Akau, both Hawaii commits, and freshman Jonathan Lopez will play baseball in Walla Walla this summer.
Kaaua, a senior at Hilo High School, is a 5-foot, 7-inch, 125-pound infielder and catcher who will enroll at Hawaii this fall and play for the Rainbow Warriors during the 2014 season. Last season as a junior at Hilo, Kaaua helped his team to a berth in the 2012 Division I State Tournament, and a win over powerhouse high school Punahou in the first round. The Hilo Vikings finished third place overall in the Division I tournament and Kaaua hit .462 in the four games. He also hit .632 with four doubles, seven RBI, and three stolen bases over six games during the 2011 Senior League Baseball World Series.
Fellow high school senior and Hawaii commit Iolana Akau is a catcher at St. Louis High School in Honolulu. The 5-foot, 11-inch, 170-pound Akau was a member of the 2008 Waipio Little League team that won the World Series in Williamsport, Pa., and is ranked No. 97 on Baseball America's Top 100 high school list. In 2012 Akau participated in the Area Code Games in Long Beach, Calif., and the Arizona Senior Fall Classic where he impressed scouts with his skills behind the plate.
"Both Chayce and Iolana are tremendous athletes who will improve our team with their defensive play and their abilities at the plate," said Sweets general manager Zachary Fraser. "They both continue to improve as they mature, and we look forward to having both of them as members of our team this season."
Lopez, a freshman at University of Hawaii, is a graduate of Santiago High School and a native of Corona, Calif. The 6-foot-6, 240-pound right-handed pitcher was a two-year letter winner in baseball and earned all-league academic honors. As a senior at Santiago, he struck out 16 batters, issued just seven walks, and allowed only three earned runs in 10 appearances on the mound.
"It is always exciting to work with a pitcher like Jonathan. He has good arm and is making the transition to being a primary pitcher at Hawaii," offered Mark Michaud, the Sweets pitching coach. "It is always fun to see the growth that these players make, and we are looking forward to working with him this summer as he continues his development as a pitcher."
The University of Hawaii Rainbow Warriors will open their season on Feb. 15 with a four-game series against the University of Oregon Ducks. The team will play its first Big West Conference game against UC Santa Barbara on March 28.