Academic All-Star: Martin Villanueva of Chiawana High School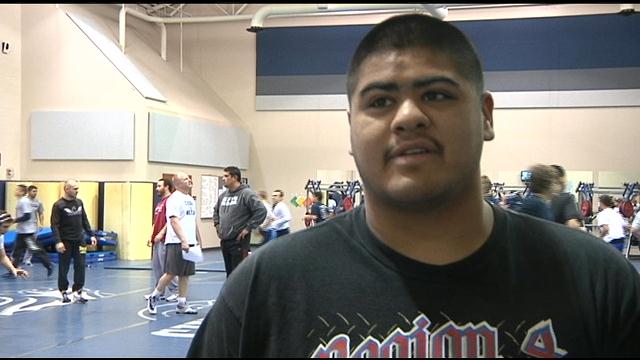 PASCO, Wash. -- Chiawana high school senior Martin Villanueva wants to be a teacher. He is as dedicated as the teachers who help him manage an AP Spanish class and wrestling.
"He's probably the hardest working heavyweight that I've ever coached. He works hard in the wrestling room, and in the classroom he's always going to tutoring, studying," Chiawana head wrestling coach Jack Anderson said.
"It's kind of pretty hard because you have to worry about doing school work and those late nights, and think in the back of your mind, 'oh I have to go to practice in the morning," Villanueva added.
Last week Villanueva beat Walla Walla's top heavyweight Quinn Piver. That should get Villanueva the top heavyweight seed in the 4A district tournament.
"It just shows the work ethic and heart that he has. He's a very kind-hearted individual, but when he steps on that mat in practice and competition, he'll go get after it. It just shows the incredible work ethic he's had over the last two years is starting to pay off," Anderson said.
Villanueva credits wrestling as a motivator, saying, "It keeps me straight because your teammates are behind you. They support you in whatever you do. They help you out if you're struggling."
Villanueva could get a full ride to WSU Tri-Cites. He is also looking at schools where he could continue wrestling at a high level.