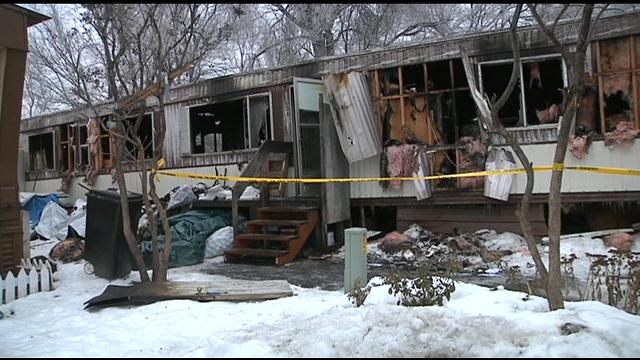 ELLENSBURG, Wash. - We now know the name of the 67-year-old man who died in an Ellensburg house fire Thursday night.
A close friend has identified him as Ron Schonebaum. The man's home in the Hillcrest Mobile Home Park caught fire shortly after 7 p.m.
His caretaker, Mary Draper, remembers him as a good man with a big heart who liked to play the guitar.
Draper took care of Ron for the past eight years. She said he was completely dependent on his oxygen tank and often restricted to a wheelchair.
"Very sad," said Draper. "To know that I won't get to see him again. But I'm happy because he's out of pain, and he doesn't have to be stuck in his restrictive body anymore."
Kittitas Valley Fire and Rescue said they know the origin of the fire, but the cause is undetermined. Fire Investigators said it started in a laundry basket and could have been ignited by a cigarette or candles.