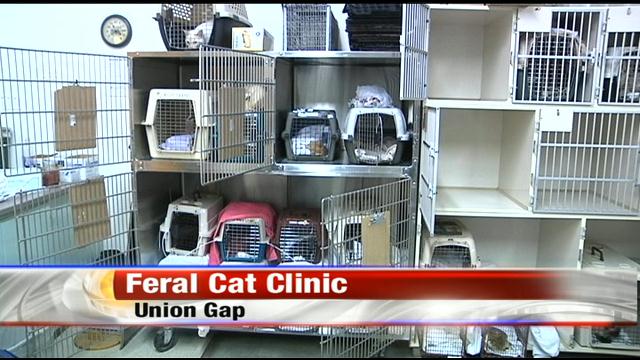 UNION GAP, wash.--Volunteers are trying to fix the stray cat problem across the Yakima Valley with a new free clinic.
The Humane Society of Central Washington is partnering with the Feral Cat Spay and Neuter Project to sponsor at least one clinic a month.
Volunteers said it only took three days to fill the open time slots and they'll be altering a total of 60 cats on Sunday.
"They understand spay and neuter is the humane answer to the pet overpopulation," said Kim Morgan, the Clinic Manager. "Nobody wants to see so many stray unwanted animals."
Volunteers are hoping to spay or neuter at least 1,000 cats by the end of the year.
Dr. Hutton at Ahtanum Veterinary Clinic donated his space for the procedures.