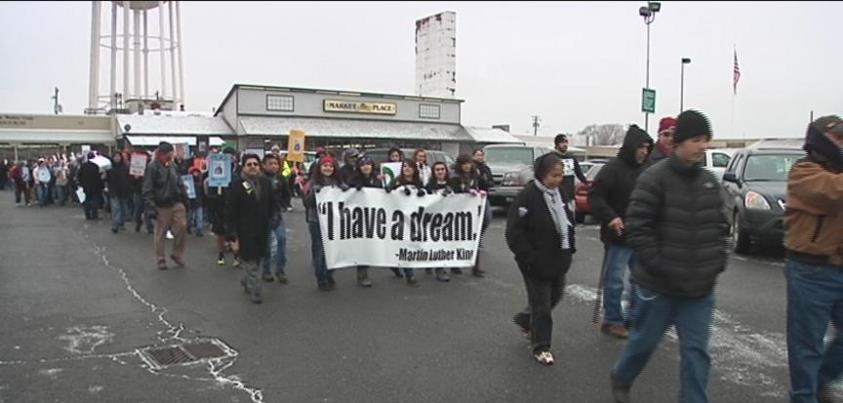 TOPPENISH, Wash.-- The city of Toppenish celebrated Martin Luther King Day with their third annual "Day of Service" event.
More than 200 people gathered outside the Toppenish Market to walk the streets as part of a peace march.
Several community organizations put the event together, including the Toppenish School District, and the Yakima Valley Farm Workers Clinic.
It's still a relatively new tradition for Toppenish.
"I'm glad we're here, this is our third annual. The first year we did it we didn't know if we were gonna have a crowd or not, and it's going. It's continuing, so we're really excited," said Organizer Rosa Ortiz.
The march ended at Valley View Elementary with a number of motivational speeches as well as performances from students.
Organizers say they hope the event continues to bring in more people every year.