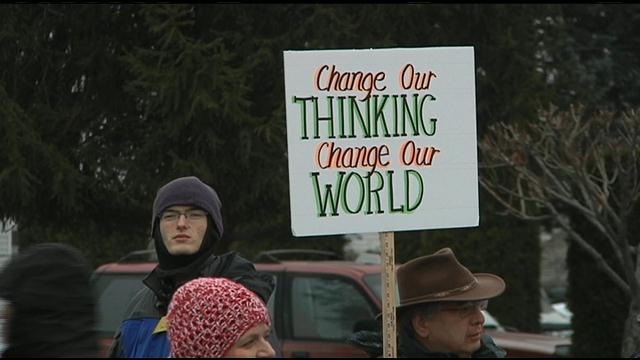 YAKIMA, Wash. -- People in Yakima celebrated their 29th Annual Martin Luther King Jr. Peace March.
Hundreds of people met at the intersection of 5th Avenue and Martin Luther King Boulevard at 12 p.m. Monday.
They marched through the streets all the way to the Yakima Convention Center. Many carried signs reading "Change Our World" and "Learning To Live As One."
Some marchers said this is a way to say thank you to a man who put his life on the line.
"I've finally learned what he sacrificed and what he sacrificed it for," said Kanisa Regan. "He did it for me."
"Martin Luther King did something," said Clifford Owens. "He gave justice for everyone, everywhere. Look what he gave for us, black and whites can communicate in the same restaurant."
After a presentation at the Yakima Convention Center, a free meal was served at the Southeast Community Center for all to enjoy.