Local Party Members React to Presidential Inauguration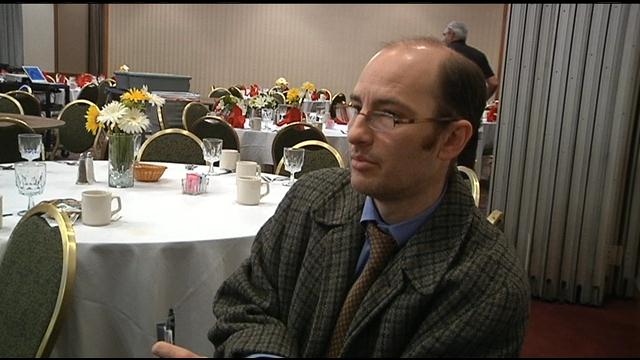 YAKIMA, Wash.--Back here in Washington, some political party officials celebrated the day, while others took a more business as usual approach.
Several Yakima County Democrats gathered at the Howard Johnson Plaza Monday morning.
They set up several big projector screens and watched the president take the oath of office for his second term.
Democratic Committee Members said they're hopeful for these next four years. They said the president's speech seemed to align with many of the goals and values they have for the Yakima Valley.
Obama addressed climate change, which the Democrats said is a great concern since the area depends on snowpack for water supply.
Another big issue for our area is immigration reform.
"I think for us it means that we get to work with the president on his important issues," said Aaron Case, the Democratic Chairman for the 14th Legislative District. "Primarily immigration reform, bringing good jobs to our community."
"It wasn't so much a visionary speech I think, as a very practical one," said Mary Stephenson, the Treasurer for the Yakima County Democrats.
The Republican Committee didn't want to make a statement on camera, but the new chairman, John Puccinelli, did speak with one of our reporters over the phone.
He said the Republican Committee wants to see the president submit a concrete budget plan and stop "run away" spending.
Puccinelli added that the Republican Committee will meet Thursday night to begin work on a plan of action for 2013.