Financial Woes for Yakima Air Terminal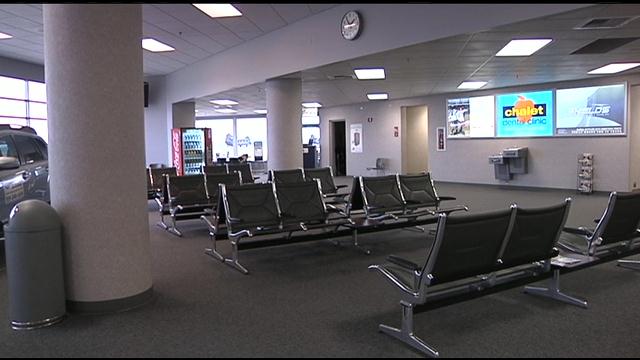 YAKIMA, Wash.-- NBC Right Now continues to follow the efforts to improve service at the Yakima Air Terminal.

Tuesday, city officials met with their newly hired consultants to learn more about what needs to happen to increase air service in Yakima.

About a dozen concerned community members turned out for Tuesday's city council study session on the future of the Yakima Air Terminal.

"It is a great asset, it's so important. And maybe a chance to maximize it, it's very encouraging, it's very hopeful right now," councilman Dave Ettl said.

But the council's mood hasn't always been so positive when talking about the airport.

Since 2009, the facility has actually been operating at a deficit. As much as almost $188,000 in '09, to an $40,000 loss in 2012.

And those numbers have taken a bite out of the airport's operating reserves, taking it from nearly $650,000 in 2008, to now almost $90,000 in the hole.

But, the newly hired Airplanners consultant firm says it's not too late to turn things around.

"First of all, we've got to look at the convenience factor as it relates. Are we competitive on a schedule? Right now, I don't really think we're that competitive. We need to change that," said Kent Myers with Airplanners.

Myers says to start, they'll work on increasing the number of flights to and from Seattle. Making it more convenient for flyers, and hopefully getting more people to use the airport.

"We want to secure that service and we want to make it better, and that will gain us some strength in moving it forward for other markets that we may want to serve," Myers said.

He says he wants to create a public-private alliance to help get more air service to town. He says the airport isn't just the city or county's problem, and without private businesses on board, re energizing the ailing facility just won't work.