GRIP Project Targets "At Risk" Youth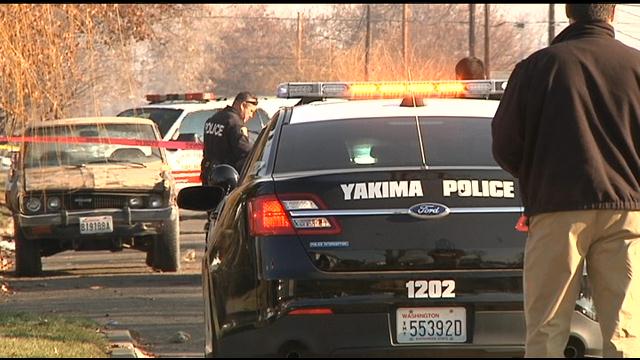 YAKIMA, Wash.--The Yakima County Gang Commission held its first meeting of the year Tuesday.
Officials said 2013 will be the year to keep "at risk youth" from taking on a thug life.
"What we're doing now is organizing," said Harold Delia, the Administrative Court Consultant. "We haven't seen that many kids, that'll start now. So the next six months we'll be seeing children and their families."
The Gang Resistance and Intervention Project is starting to target 60 youth in Yakima, Toppenish and Sunnyside by receiving referrals from schools and local law enforcement.
"They live in communities where there are a lot of gang activities going on, and I'm hoping to reach some of those kids before they get involved," said Robyn Berndt, the Yakima County Court Administrator. "For those who are just starting to dabble in it, I'm thinking that we are going to be able to work with them."
The gang commission plans to cut juvenile crime by 50 percent and drastically reduce the number of repeat offenders. How do they plan to do this? By using the grant money and resources already established in the community.
"People going to mentoring, to tutoring, to family counseling, to recreational skills," said Delia.
"Whether it be your schools, police, working with probation, working with your faith based groups, DSHS, mental health services, those already exist here," said Kevin Bouchey, the Chairman for the Yakima County Gang Commission.
Members of the Yakima County Gang Commission said they'll continue to apply for federal grants, including a million dollars from the Office of Juvenile Justice And Delinquency Prevention.
This money will allow the Gang Commission's project to expand. Bouchey said the communities of Granger and Wapato have already expressed interest in joining.