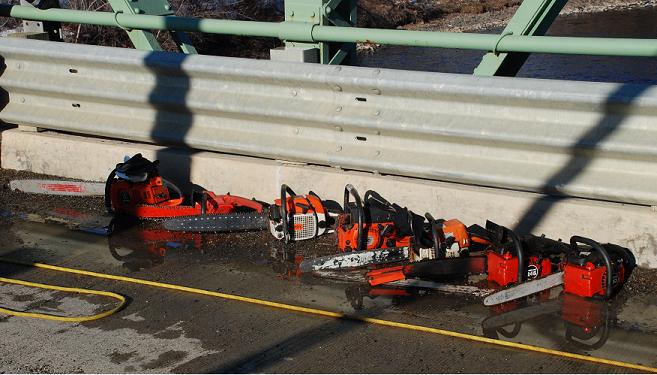 KITTITAS COUNTY, Wash. - Kittitas County Deputies are trying to find the owner of several chainsaws found at the bottom of Yakima River.
Last week Swift Water Rescue Deputies teamed up with Kittitas County Fire and Rescue to recover several chain saws that had been dropped off the Thorp Highway Bridge into the Yakima River.
The teams used ropes and equipment support to recover the items from the river.

Deputies say recovering the chainsaws was a great training opportunity during extremely cold water conditions.