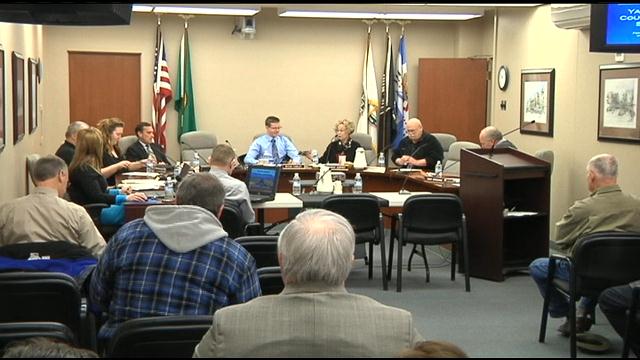 YAKIMA, Wash.-- New information on Yakima's ongoing car tab fee debate.

This week, the city council decided to hold off on a special election for voters to decide on a proposed $30 car tab fee.

At their study session, council members voted to hold off on the measure, saving taxpayers about $70,000.

The mayor says while voters could still see the measure on the August primary ballot, they are still looking for alternatives.

"When we come back on February 4th and talk about different options, I'm not sure that a $30 car tab is what you're going to see. But, the bottom line is we've got to find some sort of sustainable funding for our roads," Mayor Micah Cawley said.

If the measure makes it to the ballot and is approved, it would bring in about $1.5-million a year that would have to go toward street improvements.