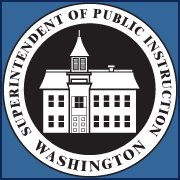 OLYMPIA, Wash. - The Office of Superintendent of Public Instruction is awarding six schools and an entire school district with grants for their STEM programs.
The "Lighthouse" schools and district will each use their $19,000 grants to develop the science, technology, engineering and math education. The ultimate goal with the grants, is to mentor other schools and help them create their own STEM programs.
The schools receiving grants include Delta High School in Richland, West Valley Junior High School in Yakima's West Valley, Bremerton High School and West Hills STEM Academy in Bremerton, WF West High School in Chehalis, Stevens Elementary School in Aberdeen, and the San Juan School District.