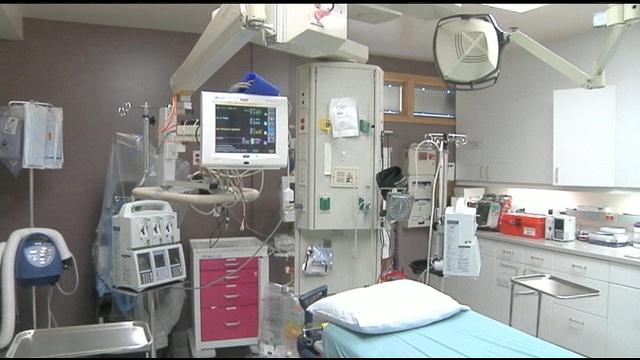 KENNEWICK, Wash. - Statewide health care changes are improving patient care and saving the state lots of money. The "ER is for Emergencies" initiative was put in place six months ago and it's already producing some impressive results.

Health care leaders in the state said Thursday it is a "ground breaking initiative" and that the partnership between hospitals, physicians and the state is a "model for the nation."

Every hospital in the state took on seven 'best practices.' The goal is to redirect emergency care to more appropriate settings, whether that be a primary care physician or an urgent care facility.

A database used by all emergency rooms is one of the main reasons the program is showing such great results.
HEALTH CARE LEADERS IN THE STATE SAY THAT *E-R IS FOR EMERGENCIES* IS A 'GROUND BREAKING
"Now we know what prior tests may have been done, other opinions on diagnosis offered and other interventions and treatments done. By knowing that up front, it can help guide us in what the best practices and care is for these patients," said Senator Dr. Nathan Schlicher.

So far, they've seen a reported 23% reduction in unnecessary emergency room visits and there's a projected savings of more than $30 million for the state this fiscal year.

The Washington State Health Care Authority is planning another assessment of the program later this year.