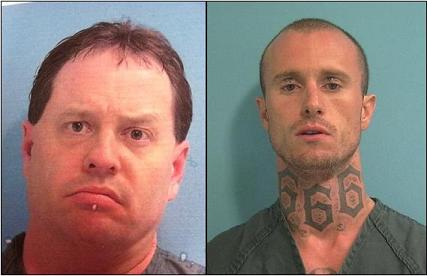 YAKIMA, Wash.-- NBC Right Now continues to follow the case of the Yakima para-legal who's now behind bars, accused of sex crimes and giving meth to a child.

We uncovered some decade-old court documents and found a startling connection between Travis Padgett and a well known Yakima felon.

According to those court documents Padgett had some kind of drug relationship with Jacob Lucey.

Lucey recently made headlines after leading police on an expensive manhunt when he didn't return from a prison furlough.

He also spent time behind bars for his involvement in a 2002 shooting at Padgett's then home in Union Gap. Documents show Lucey and another man went to the home to collect $2,000 that Padgett owed them for meth.

During that incident, a woman who was in the home with Padgett, suffered a gunshot wound.

"These guys seem to all beat to the same drum. They all know each other or somehow connected or friends, if you want to call them friends or whatever they are," Capt. Rod Light said.

But Padgett's history with police doesn't end there. We were able to pull nearly a dozen cases ranging from drug possession to forgery, nothing though that's similar to the charges he's facing now.

Travis Padgett remains behind bars, his bail set at $1-million.