Hospitals Partner with WSU Tri-Cities to Open Richland Nursing School Facility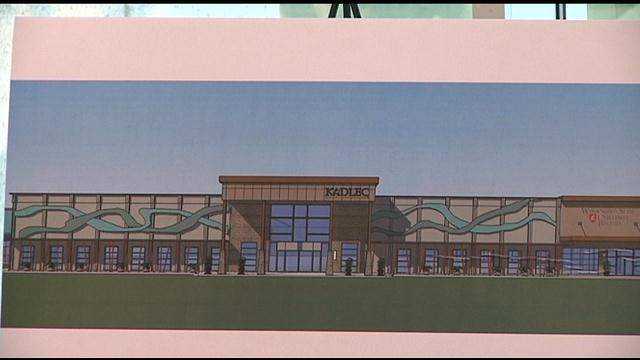 RICHLAND, Wash.-- WSU Tri-Cities is expanding their nursing program to meet the growing health care industry in the region.
Friday, the school announced plans to partner with local hospitals on a new facility in downtown Richland.
WSU Tri-Cities is developing a state-of-the-art teaching facility for their nursing program. It's all part of the growing demand for health care services here as the area provides more specialized care and builds bigger hospitals. The need for more nurses continues to grow and this facility hopes to educate the ones to fill those openings.
Nurses are essential to medical care and as the Tri-Cities population ages and grows WSU Tri-Cities is preparing students to provide the health care we'll need.
Friday, the school announced a partnership with several hospitals in the area to develop a nursing school facility.
"We expect there to be more jobs, more nursing positions. So it's vital, especially in the nursing shortages, that this community can train and grow our nurses locally," said Brenda Atencio, Kennewick General Hospital Assistant Chief Nursing Officer.
Local hospitals are contributing $2.9 million dollars to renovate a commercial building on Lee Boulevard in Richland to develop the facility.
The new building will include a simulation lab and advanced equipment.
"That'll help us become better and more talented and educated nurses in our community and going out to represent WSU in other communities as well," said Maximilian Vondermehden, a WSUTC nursing student.
Hospitals are hoping this type of student excitement will keep graduates here.
"Give a great education because we would like those nurses to stay in this area and stay at our hospitals," Atencio said.
Local hospitals are building new campuses with more beds to serve more patients and now WSU Tri-Cities is taking the lead in preparing for the future of Tri-Cities health care.
"WSU is not only making it better for the people that are attending WSU but the community as a whole is benefiting from it as well, " Vondermehden said.
Kadlec Regional Medical Center will lease the building to WSU for $1 a year, for the next 20 years.
Construction on the building is planned to start in April and be finished in December. Classes are scheduled to start in the new facility right away, in January 2014.