Affordable Housing Rates Go Down, Homeless Population Goes up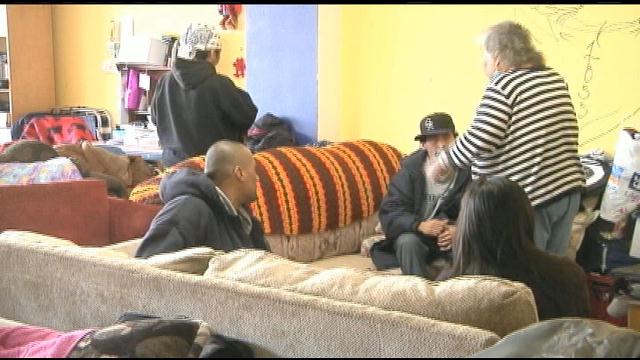 YAKIMA, Wash.--The Homeless Network of Yakima County is working to end homelessness, or at least provide a better life for those without a place to live.
Danilo Imperial said he's been sober for almost a month. Little by little he's trying to pick up the pieces of his life.
"I lost my job," said Imperial.
Imperial says he's been homeless since June. Right now, he's staying at an emergency homeless shelter but that will soon close down once the weather warms up.
"They will shut it down because it's becoming Spring," said Imperial.
"Then what will you do?"
"I don't know yet," he said. "There's another shelter."
Tim Sullivan, the Housing and Homeless Programs Manager for the Yakima County Department of Human Services said the number of homeless shelters go up as the availability of affordable housing goes down.
"Families that are dealing with homelessness because of foreclosures, because of loss of jobs, evictions, unable to pay rents," said Annette Rodriguez, the Director of Homeless and Housing Services for Yakima Neighborhood Health.
"You should never spend more than 30 to 35 percent of your income on your housing costs," said Sullivan. "Well in the data that we look at, we have almost close to 60 percent of our population that's paying over 30 percent."
As of last year, human services found that vacancy rates were down to about 1 percent when they typically stay around 5 or 6 percent.
"We're seeing a lot of folks that are couch surfing, living with family or friends, which is defined as being a homeless situation," said Sullivan. "We're seeing more of that type of homelessness."
This year's "Point In Time Survey" and "Homeless Connect Project" will take place Thursday, January 31st.
More than 200 volunteers will be spread out at different locations. Last year, the survey found 996 individuals living homeless in Yakima County.