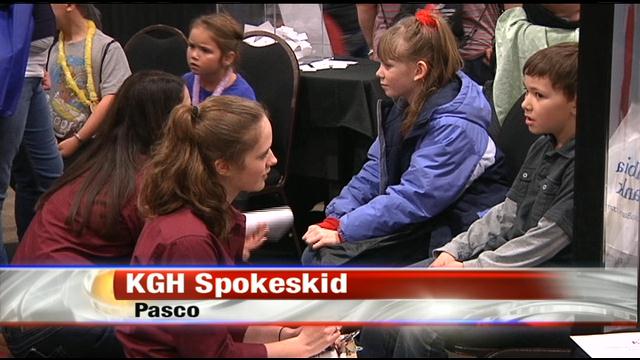 PASCO, Wash.-- A rising star is about to be discovered here in the Tri-Cities. Kids took their chances in the spotlight this weekend at the Family Expo at the TRAC in Pasco.
Kennewick General Hospital held auditions for a spokeskid to be featured in a health campaign.
Children ages 3-12 auditioned by answering questions in front of a camera.
"Kids really need that health care information. Whether it's about food and exercise and things like that, they'll really accept it well peer to peer. Just looking for that special kid that can deliver those message in a real creditable and real kind of a way, unscripted."
Close 300 kids auditioned.
Each child's audition will be posted on YouTube and links will be sent to the parents.