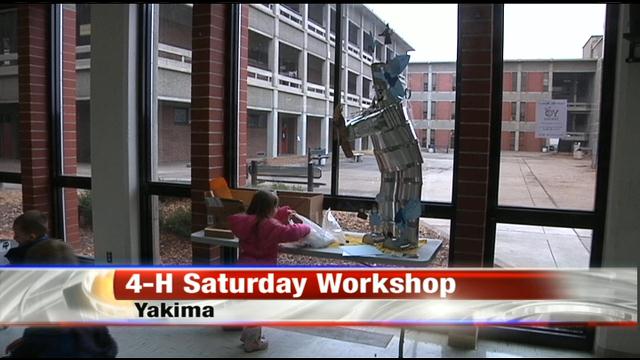 YAKIMA, Wash.--Even though it was a Saturday, kids were eager to get inside Davis High School for the annual "4-H Saturday Workshop."

Around 1,000 kids in the Yakima Valley participate in 4-H.

On Saturday, kids came in to learn about new programs, ask questions and pick a group they want to join for the rest of the year.

"There's so much more to offer than just cooking and animals, and I think it's very good for the kids and their responsibility," said Kimberly Lansing, the Yakima County Horse Council President.

There were also activities for the adults. The workshop offered leadership training exercises for all 4-H leaders.