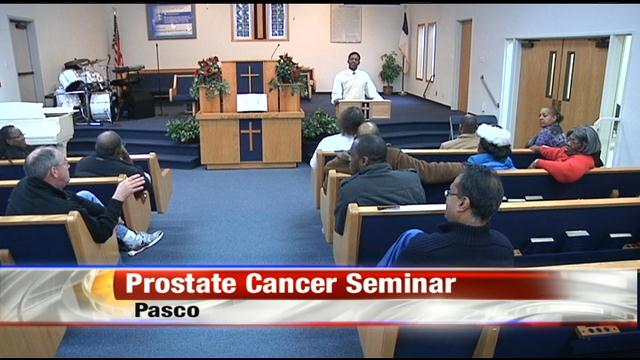 PASCO, Wash.-- A local women's organization called Links is getting the community to talk about a men's issue in hopes of saving a life.
Links held a seminar Saturday encouraging men to take preventative steps to avoid prostate cancer.
A local prostate cancer survivor spoke about the importance of getting a check up.
Members are concerned it's a disease that isn't discussed enough.
"We chose to choose that as our initiative this year to promote it, get out to talk about it and try to get the community to just look at it a little closer and go and get checked as soon as they can," said Chaune Fitzgerald, President of Links Tri-Cities Chapter.
A links member lost a family member to prostate cancer and hopes the group can prevent that from happening to someone else.