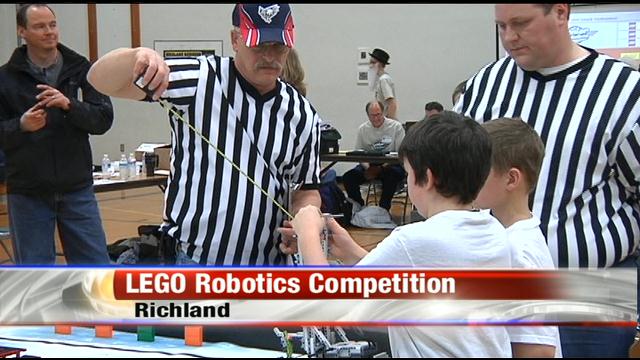 RICHLAND, Wash.-- Hundreds of middle schoolers competed Saturday in the 7th annual First LEGO League Tri-Cities regional tournament.
Students brought their robot creations made of LEGOs to Chief Joseph Middle School in Richland to show off their engineering skills.
Organizers say it's an important age to catch kids interest in science with engaging activities like this one.
"This is a program aimed at middle schoolers. It still gives them hands on but yet it focuses on science and engineering and so it's a good transition. It's also critical because middle school is when many people decide to be a scientist or an engineer," said David McKinnon, tournament organizer.
Five of the 16 competing teams Saturday, will move on to the state tournament later next month. Winners there will go on to compete nationally.