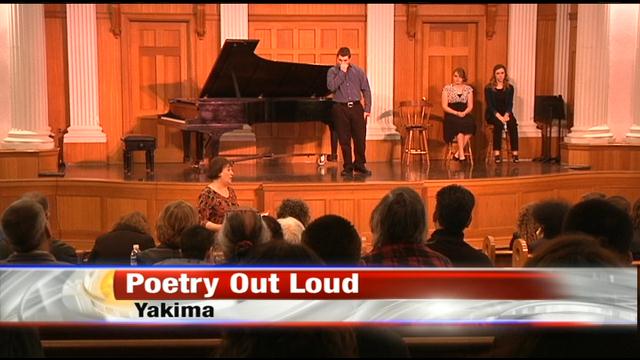 YAKIMA, Wash.--Some students recited Edgar Allan Poe and others read the work of lesser known poets, but they all had the same goal in mind--to qualify for the state competition.

Seventeen students from nine different high schools were chosen for the "Poetry Out Loud Central Washington Regional Finals." The top two students will move on to state in Tacoma in mid-March.

"It seems like everyone seems to be really passionate for what they're doing out there, and they've probably taken a lot of time performing and practicing so I think everybody's just hoping for the best," said Sammy Flores, a participant from Sunnyside High School.

The competition starts in the classroom and ends in Washington D.C. for the national finals.

More than 250 thousand students across the country are expected to participate this year.