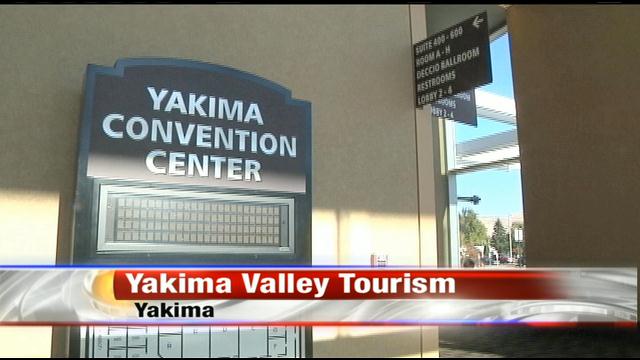 YAKIMA, Wash.--The Yakima Valley Visitors and Conventions Bureau said 2012 was a slightly better year for bringing in visitors.

Looking at lodging statistics, Yakima County occupancy rates grew by 2 percent.

The Yakima Convention Center hosted over 125,000 visitors in 2012, bringing in nearly $9 million to the local economy.

The Visitors Bureau and Wine Yakima Valley continue to highlight the wine industry.

Julie Grieb, the owner of Treveri Cellars said customer traffic has grown in the past several years, and this January seems to be much busier than it was at this time last year.

"Over the last year, we've had a lot of east coast visitors, which we weren't use to on the first year that we were in business," said Grieb. "But I've seen people from St. Louis, North Carolina, Florida."

VCB worked hard to grow the meeting and group business industry in the valley, but unfortunately the numbers weren't there. Conventions were down 16 percent.

On the other hand, sports events provided some nice economic benefits. The Yakima Valley Sports Commission said sports tourism raked in around $33 million, which is up 15 percent from last year.

The actual number of sporting events was also up by 8 percent.