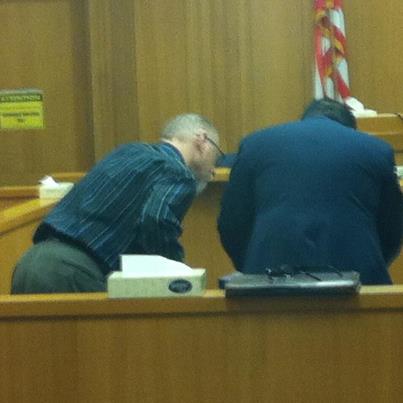 YAKIMA, Wash.-- A Yakima County Judge pushed back the trial of two men suspected of murder after two of the jurors fell sick.
Opening arguments in the case of Michael Gorski and Frank Brugnone were supposed to start today, instead they'll start tomorrow.
Both men are accused of killing Carolyn Clift in Selah back in 1997.
Judge Ruth Reukauf could have let the trial start today but that would have meant using up both alternate jurors.
If another juror fell sick, it would be declared a mistrial and they would need to start over again.
"We can give these fellas a chance to heal up hopefully and join us back before we start the actual evidence portion of this case," said Reukauf.
The murder happened in 1997, but both men weren't arrested until 2011 when DNA evidence linked them to the crime.
While both men are in the same trial, Gorski opted for a jury trial and Brugnone is letting the judge decide his verdict.