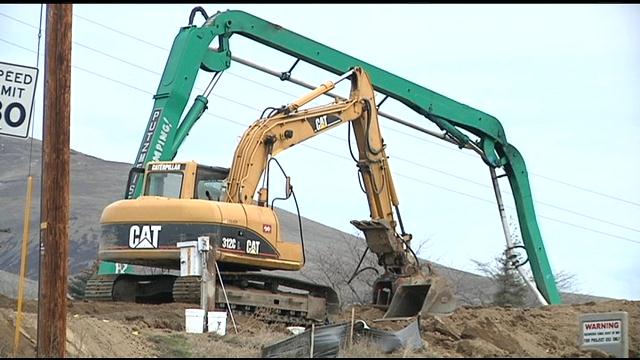 TERRACE HEIGHTS, Wash.-- Yakima County officials are using federal dollars to make a Terrace Heights bridge safer for people living in the area.

Engineers say construction on the bridge on Hillcrest drive near 41st Street is going really well. Crews started the work back in November and plan to finish the new bridge by April.

They say it was in need of replacement and could no longer withstand a lot of heavy vehicles.

"Where the girders join broke. And when that happens the bridge has less capability, so we had the load restricted and we couldn't even take a school bus across the bridge anymore," said Mark Cleaver, a bridge engineer with Yakima County.

The new bridge cost nearly $800,000, but about 80% of that is coming from a federal replacement grant.

Cleaver says the county maintains over 300 bridges, and inspects each of them every two years.