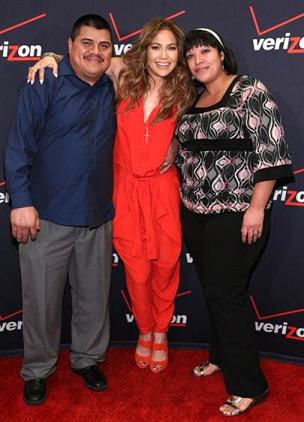 YAKIMA, Wash. - A Yakima woman gets a once in a lifetime opportunity to meet one of her favorite music stars.
Maria Garcia entered a contest at a Verizon store in Yakima and ended up winning a trip to Los Angeles to meet Jennifer Lopez.

Verizon flew Maria and a guest to LA where she enjoyed a limo ride to the private meet and greet, and then two nights in a posh hotel.