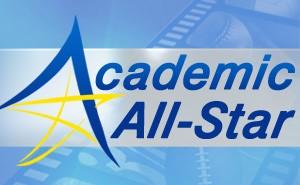 KENNEWICK, Wash. -- Kennewick High School senior Janey Valerio demonstrates leadership by example, running the point for the Lions girls' basketball team. She also plays golf and participates in Key Club.
"She's a great leader. She's always getting the ball, making the right decisions. It's clear she makes the right decisions in the classroom too," said Oscar Browning, Kennewick girls' head basketball head coach.
"I just have always wanted to work hard. I like the fact that it's a team sport. We all work together to achieve a goal," Valerio added.
Valerio has a 3.85 GPA. She wants to study chemistry at Whitworth University. Valerio's inspiration comes from home and school.
"I really like our chemistry teacher, Mr. Fankhauser. I just really like it, and I'm good at science," Valerio said
"Janey in particular, it'll be interesting to see where she is in 10 years from now. I'm sure she'll be making a lot more money than me. She's a very bright young lady," Browning exclaimed.
To nominate a local senior or see other Academic All-Stars, click here.