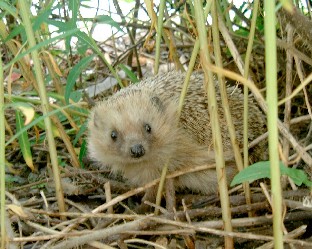 NBCRightNow.com - The State Department of Health says seven cases of hedgehog-related salmonella have been reported in Washington, including one fatal case in Spokane county.
The Department says the illnesses were caused by a rare but dangerous type of salmonella bacteria carried by small pets. They say there have been two cases in Pierce County, and lone cases in Clark, King, Thurston, Whitman, and Spokane Counties.

The victim in Spokane was an elderly man and passed away this month.

The Department says hedgehogs are similar to other small animals, such as frogs, turtles, and chicks that can also carry salmonella without appearing ill.
They say it is important to wash your hands after handling them and always wash their cages to avoid spreading bacteria in the house.
20 hedgehog-related salmonella cases have been reported nationally over the past year.