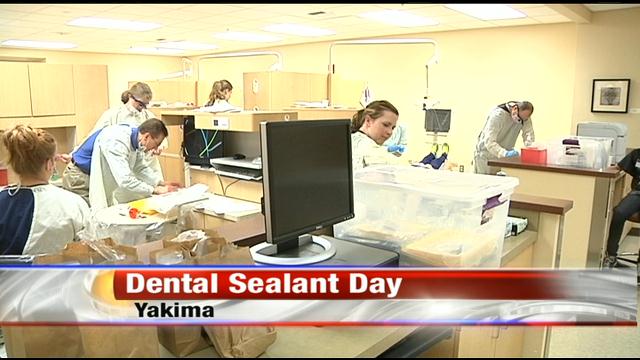 YAKIMA, Wash.--Dental hygiene students and dentists made getting your teeth cleaned a little easier Saturday.
It was the "20th Annual Dental Sealant Day" at Yakima Valley Community College.
The event coordinator, Debbie Mahre, said the valley has a high rate of dental decay, and sealants can help prevent cavities.
Mahre said the event is also a chance to give back to the community and help people who can't commit to regular check-ups.
"Don't get to go to the dentist on a regular basis, they have no insurance, no extra funding for that," said Mahre. "So we're helping to fill that void."
Around 50 people, between the ages of six and 21 got free exams, fluoride treatment, and when needed, sealants Saturday.
Mahre said next year they hope to see more patients.