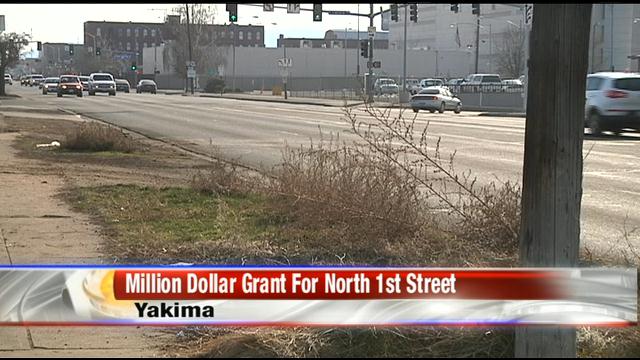 YAKIMA, Wash.--Plans to revitalize North First Street in Yakima just got a big breakthrough.
The improvements were recognized as one of city council's top priorities two years ago. Now, the city is being awarded a $2.7 million grant as part of the federal Surface Transportation Program.
This money will be used to complete the first phase of the proposal, which includes new sidewalks, lighting and landscaping.
Work on phase one is expected to begin next Spring.
"I do here a lot of bad things about that area, but I think cleaning it up and making it look better and feel safer, I think the lighting and the other options was a good idea," said Heather Rice, a Yakima resident.
Upgrades will be made along the entire North First Street corridor from Highway 12 to Lincoln Avenue.
The city said this grant provides a great start, but they plan to look for other sources of funding to keep the momentum going.