Dust Devils Announce Coaching Staff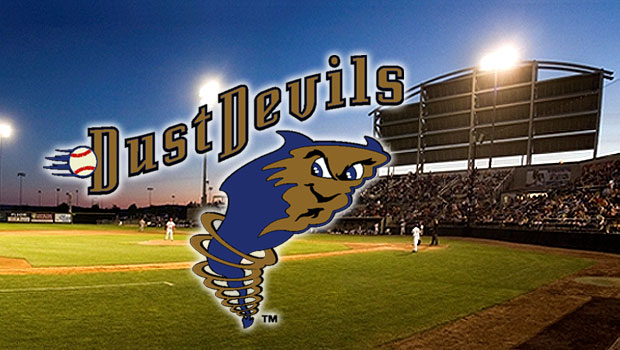 From Tri-City Dust Devils
The Tri-City Dust Devils' coaching staff will have a new look in 2013, as the Colorado Rockies have announced the organization's Minor League staff. Headlining the changes will be the return of former manager Ron Gideon as Development Supervisor and the addition of Drew Saylor as manager.
Gideon was the manager of the Dust Devils from 2002 through 2005 and most recently was the Rockies' Roving Field Coordinator for five years. As a Development Supervisor, which is a position being added throughout the Rockies' organization, Gideon will have a leadership role that is highly responsible for the oversight and implementation of the Rockies' development philosophies and practices.
Saylor will be making his managerial debut with the Dust Devils. He spent 2012 as the hitting coach for the Rookie-Level Grand Junction Rockies. Prior to that he coached at the University of Akron and Cleveland State University after completing a five year minor league career. Saylor was a 13th round selection by the Florida Marlins in the 2006 MLB First-Year Player Draft. He replaces Freddie Ocasio, who will manage low-A Asheville. Ocasio had been with the Dust Devils since their founding in 2001, first for five seasons as hitting coach and the last seven as manager.
Frank Gonzales joins the Rockies as the Tri-City pitching coach. After an eight-year professional career spent mostly in the Detroit Tigers organization, Gonzales most recently spent four years as the head coach at Fort Collins (CO) High School. He replaces Dave Burba, who will be the pitching coach at high-A Modesto.
The Dust Devils' hitting coach will be Warren Schaeffer. Schaeffer spent the last six seasons as a player in the Rockies organization, and played one game for the Dust Devils in 2007 after being drafted out of Virginia Tech. He replaces Anthony Sanders, who will begin his managerial career at Grand Junction.
Casey Papas will be the medical trainer, replacing Andy Stover. Stover will be the Rockies' Assistant Rehabilitation Coordinator and will be based at the team's spring training facility in Arizona.
Elsewhere in the Rockies organization, former Tri-City manager Stu Cole joins the major league staff as the third base coach. In addition, the minor league pitching coaches at every level above Tri-City are former Dust Devils pitching coaches: Dave Schuler at Colorado Springs (AAA), Darryl Scott at Tulsa (AA), Burba at Modesto, and Joey Eischen at Asheville. Another former pitching coach, Doug Linton, is the Rockies' minor league Pitching Coordinator.