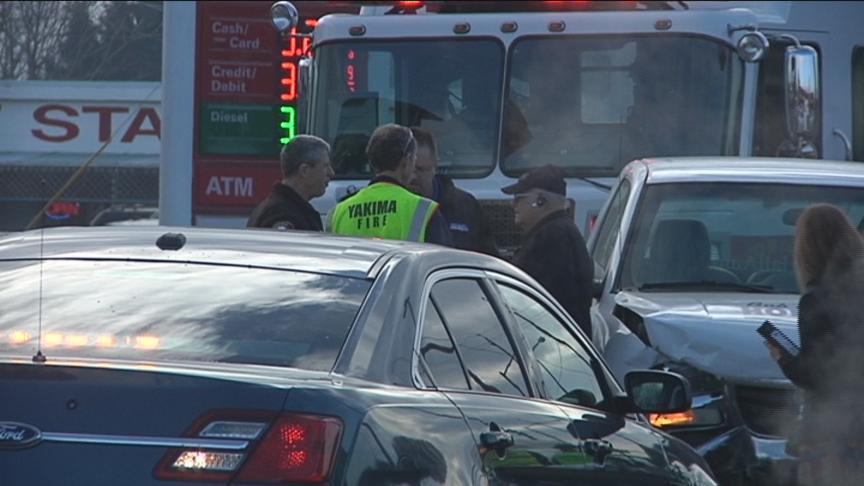 YAKIMA, Wash.-- A three-car crash caused some traffic trouble in Yakima this morning.
It happened about 10:30 this morning near the intersection of Third Avenue and Nob Hill Boulevard.
Traffic was reduced to one lane in both directions as crews worked to get one person out of their car and into an ambulance.
Police say the cause was simply lack of attention.
"Just had a three car accident, one car pulled out of the parking lot into traffic and hit another car and forced that car into an oncoming car," said Yakima Police Captain Jeff Schneider.
It took crews about an hour to clear the road and get traffic back to normal.
The drivers and passengers all escaped with minor injuries, though some were taken to the hospital as a precaution.